Vision Calvary Chapel 2023 Calendar
Please call or text 559-361-1200 if you have any questions!
You can also email us at visionccp@gmail.com.

Intercessory Prayer
Here at Vision, we believe that prayer is one of the most important things in our life. Join us as we gather for corporate prayer every Sunday morning at 8:45. We pray for our nation, our state, our church, our community, and our world.
1 Timothy 2:1-2 says, "Petitions, prayers, intercession and thanksgiving be made for all people–for kings and all those in authority, that we may live peaceful and quiet lives in all godliness and holiness."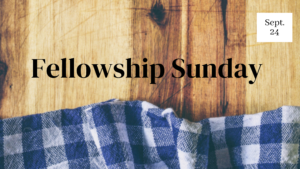 Fellowship Sunday | September 24,
2023
Join us following our monthly fellowship Sunday following our church service. Please bring a main dish and/or dessert to share.
Wednesday Night Fellowship | October 4, 2023
On the first Wednesday of every month, we will have dinner and a time of fellowship at 6pm. Following, at 6:45pm, we will have our weekly Bible study.
Childcare will be provided on the first Wednesday of every month as well.