Vision Calvary Chapel 2022 Calendar
Please call or text 559-361-1200 if you have any questions!
You can also email us at visionccp@gmail.com.

Intercessory Prayer
Here at Vision, we believe that prayer is one of the most important things in our life. Join us as we gather for corporate prayer every Sunday morning at 8:45. We pray for our nation, our state, our church, our community, and our world. 1 Timothy 2:1-2 says, "Petitions, prayers, intercession and thanksgiving be made for all people–for kings and all those in authority, that we may live peaceful and quiet lives in all godliness and holiness."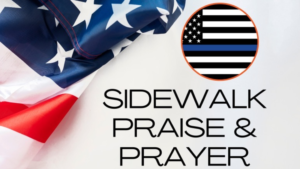 Dear Friends, we are meeting in peaceful and lawful assembly to sing
"Amazing Grace" and to pray for our community, state, and country in
front of City Halls across Tulare County. There will be a public &
prayerful reading of Scripture. We are inviting believers in our Lord
and Savior Jesus Christ to join us in this time of praise and prayer. Please know that we honor our civic leaders, our local law enforcements, our first responders, our veterans, our state, our flag, and our country. Please let us know if you are coming by phone call or text: 559-361-1200. God bless you in Jesus Name!