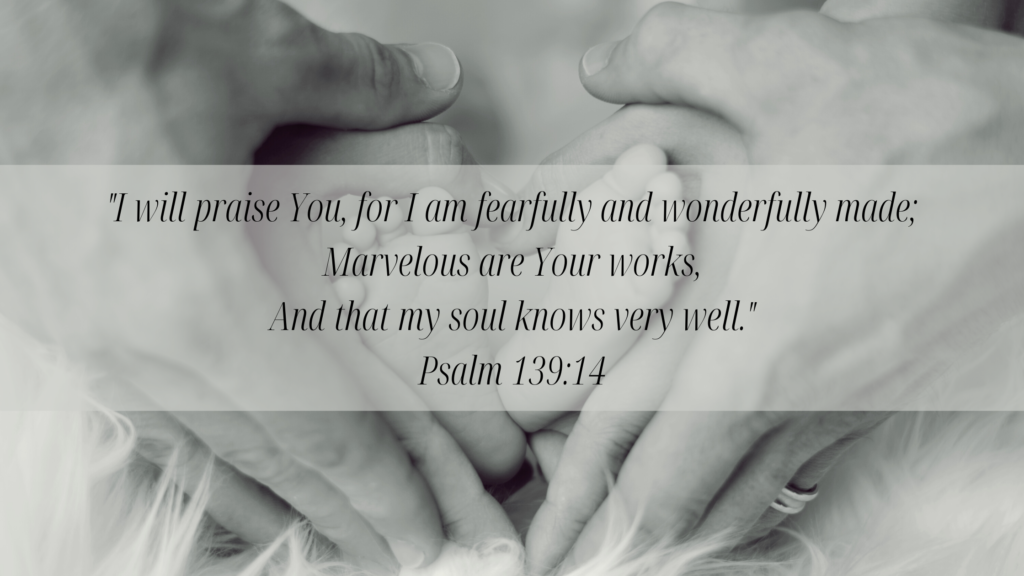 God is the Author of all human life. God created you, and God created the fruit of the womb. An unborn child is "fearfully and wonderfully made" in the womb of his or her mother. An unborn child is a "marvelous work" of God! Don't let any "expert" tell you otherwise!
The new life that you now carry inside you may have been the result of a mistake you made, but the life in your womb is not mistake-that unborn child is a gift from God.
Life is a gift. Human life is a gift because God created us in His own image. This is a fact with no exception:
Then God said, "Let Us make man in Our image, according to Our likeness…" – Genesis 1:26
The future of your child is in the hands of Almighty God-His hands are not weak but powerful to guide and direct your child's future. Look to God, and He will help you with child.
There are other options instead of aborting the precious, beautiful new life in your womb. Adoption is a most blessed option.
We are not an adoption center, but we will help you and encourage you to save this unborn child's life and find an organization that helps with the adoptive process.
We are here to help you. If you are a mother with an unwanted or unplanned pregnancy, please contact us and we wil do all that we can to help you.
Email: visionccp@gmail.com