Saturday, September 24, 2022
Our annual Bible Prophecy Conference is coming up soon! We hope you will be able to join us on September 24 to hear some great messages by awesome teachers on Our Blessed Hope! The blessed hope that we have in Jesus Christ, our Lord and Savior!
Location: Vision Calvary Chapel – 20220 Road 196. Lindsay, CA. 93257
Contact Info: (559) 361-1200 and visionccp@gmail.com
Featuring Guest Speakers: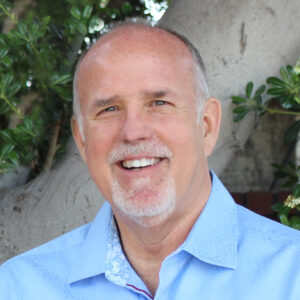 Pastor Barry and his wife Teri Stagner grew up and reside in Orange County, CA. and have been married since 1977. Barry is the founding and Sr. Pastor of Calvary Chapel Tustin, Ca. Barry is also the host of the internationally broadcast weekly program, "The Line Up" and the author of 4 books to date. Barry and Teri frequently speak at conferences and retreats addressing the topics of marriage, ministry, or prophecy. They have two children and four grandchildren.
Pastor Barry has joined us for Bible Prophecy Conferences in the past, and we are excited to have him come teach at our conference this year!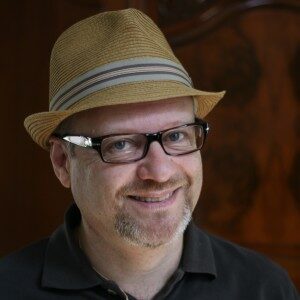 Olivier Melnick was born in Paris, France in a secular Jewish family. His parents had survived the Second World War, and his upbringing took place in a very protected Jewish environment. In July of 1983, Olivier made a step of faith and invited Yeshua into his heart and asked Him to be the Lord of his life. A few months later, he married his wife, Ellen, and they moved to the Southern California and started attending a congregation there. A few years later, Olivier and his wife moved to Washington State where both their children were born. It was there that he started getting involved with the Messianic Jewish movement and discovered more about his Jewish roots. In the Spring of 2001, Olivier and his family joined Chosen People Ministries (https://www.chosenpeople.com/) and served the Lord through this ministry. Today, Olivier lives to serve Jesus Christ with all his heart and reach people with His message of salvation.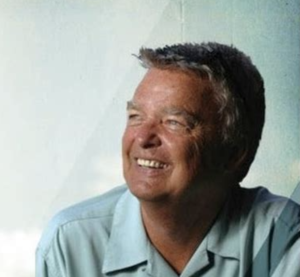 For 41 years, Pastor Mike faithfully pastored Horizon Christian Fellowship in San Diego, CA. He is currently ministering to Christians by traveling and equipping the church worldwide as well as reaching those who are hurting and lost. Pastor Mike's love for learning and education has helped him earn three graduate degrees, an honorary degree from Azusa Pacific Graduate School of Theology, and a Doctor of Ministry degree from Fuller Theological Seminary. He is the author of several book, including When Your World Falls Apart, drawn from his experiences as a Chaplain responding to the New York World Trade Center disaster on September 11, 2001. Pastor Mike is deeply committed to serving the law enforcement community, first-responders, and their families. He has served as a reserve officer and is a chaplain for the San Diego Police Department and Newport Beach Police Department. He served during crisis event such as Ground Zero, Sandy Hook, Oklahoma City bombing, and even across the globe to counsel woman in Northern Iraq who were rescued from ISIS.
Pastor Mike and his wife, Sandy, have been married for 49 years, and they have 6 children, 20 grandchildren, and 5 great-grandchildren.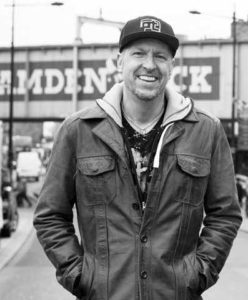 Pastor Tonye and his wife, Suzanne, have planted two Calvary Chapels in California as well as one in North London (https://www.shorelinelondon.co.uk/). Pastor Tonye is an excellent Bible teacher, a missionary, and his love for Christ and his devotion to serve the Lord is evident in his life and ministry. Aside from teaching the Bible and planting churches, Pastor Tonye is an amazing musician, worship leader, and song writer. He has written many songs and composed several music albums. We look forward to having him teach us and lead us in worship at our Prophecy Conference!
Pastor Tonye and his wife have two daughters, and they currently live in Redondo Beach, CA, and faithfully serve at Shoreline Calvary Chapel there.
7:45 AM – Doors Open
8:00 AM – Worship
8:15 AM – Message 1 | Ryan Ruckman
9:00 AM – Worship Break
9:10 AM – Message 2 | Barry Stagner
10:00 AM – Worship Break
10:10 AM – Message 3 | Mike MacIntosh
11:00 AM – Worship Break
11:15 AM – Message 4 | Barry Stagner
12:05 PM – Lunch Break*
1:15 PM – Message 5 | Mike MacIntosh
2:05 PM – Worship Break
2:15 PM – Message 6 | Olivier Melnick
3:05 PM – Worship Break
3:15 PM – Message 7 | Tonye Holyde
4:05 PM – Worship Break
4:15 PM – Message 8 | Olivier Melnick
5:05 PM – Worship Break
5:20 PM – Message 9 | Tonye Holyde
*Free event! Lunch will be provided.
"But speak thou the things which become sound doctrine…Looking for that blessed hope, and
the glorious appearing of the great God and our Savior Jesus Christ."